Clip in Hair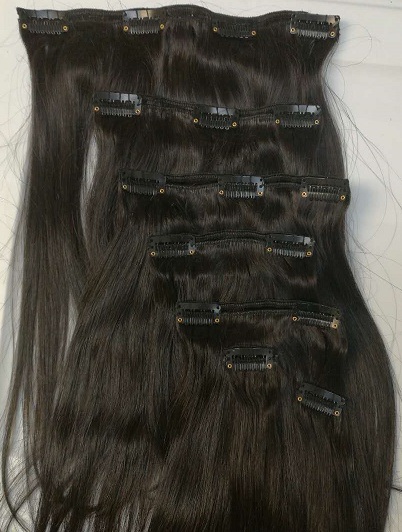 Clip in hair extensions are 100% virgin hair with natural black color.
Clip in hair can add both length&volume, which is perfect for limp and thinning hair. Clip in hair extesntion can also add depth and texture to any style, making you looks vivid and perfectly appearance for fishtail braid or ponytail looking.Clip in hair is easy to highlighted additional color and is easy to maintain and easy to care for.
Clip in hair is strong enough to hold curls very well. It can be further ironed with fabulous and regular curling. This hair can be further straightened, bleached and dyed. The hair can last longer more than 1 year with proper use.